Lenovo ThinkPad T480 Laptop: Raise the bar with the ThinkPad T480. Boasting the power-packed processors and an all-day battery, this 14" laptop is robust yet light enough to accompany you anywhere. Practical touches include a backlit keyboard and an array of ports, while the enhanced security features help safeguard your work wherever the job takes you.
$1,479.99
Related Products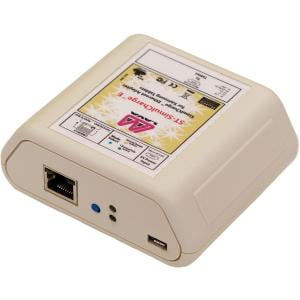 $81.27
Lava STS-E Ethernet for Samsung Tablets: Designed for select Samsung tabletsUSB Host operation while charging10/100 EthernetWorks with tablet's original chargerCan operate with any 5V supplyWorks with external USB battery packs1m tablet connection cableConvenient charge mode switchCharge mode status indicator lightsNetwork and USB activity lightsEnhanced charging stabilityNo tablet rooting required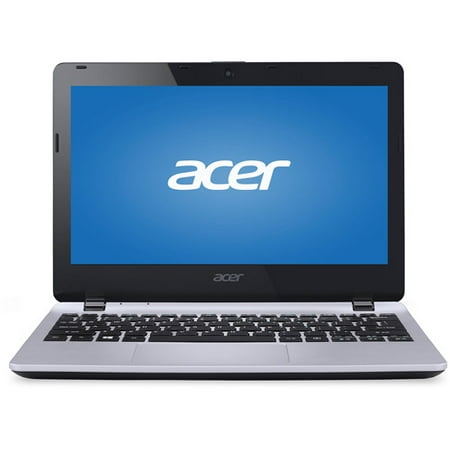 $349.99
Acer 11.6" E3-111 Laptop PC: Key Features and Benefits: Intel Celeron N2930 Quad-Core processor1.83GHz4GB DDR3 SDRAM system memory (expandable to 8GB)Gives you the power to handle most power-hungry applications and tons of multimedia work500GB SATA hard driveStore 333,000 photos, 142,000 songs or 263 hours of HD video and more10/100/1000Mbps Gigabit Ethernet, 802.11a/b/g/n Wireless LANConnect to a broadband modem with wired Ethernet or wirelessly connect to a WiFi signal or hotspot with the 802.11a/b/g/n connection built into your PC11.6" ComfyView HD LCD screenIntel HD GraphicsAdditional Features: Built-in webcamSD memory card reader1 x USB 3.0 port, 2 x USB 2.0 ports, 1 x RJ-45 Ethernet port, 1 x HDMI port4-cell lithium-ion battery3.06 lbs, 11.5" x 8.3" x 0.83"Software: Windows 7 Home Premium 64-Bit Edition (To learn more about the features of Windows 7, click here)Backup and Restore options built into Windows allow you to create safety copies of your most important personal files, so you're always prepared for the worstSupport and Warranty:1-year limited warrantyWhat's In The Box: Power cord and AC adapter4-cell lithium-ion batteryQuick Start GuideTo see the manufacturer's specifications for this product, click here. To see a list of our PC Accessories, click here. Trade in your used computer and electronics for more cash to spend at Walmart. Good for your wallet and the environment - click here.
$569.99
The Samsung Galaxy Tab 8.9 is a light-weight, highly-portable revolution in personal computing. This remarkable device features the best of Samsung's acclaimed Galaxy handset series, combined with the increased functionality and large display of a tablet. Inside, the Galaxy Tab gets a powerful 1.5 GHz dual-core processor, 1 GB or RAM, 4G connectivity, and two cameras-a 3-megapixel shooter on the back, and 2-mp sensor on the front for high-quality video chat. The 8.9 in the title refers to the Galaxy Tab's incredible screen-an 8.9 inch, 1280 x 800 display with multi-touch functionality. At a mere 8.6 mm thick, the Samsung Galaxy Tab 8.9 is the thinnest tablet on the market, and a true marvel of modern engineering. NOTE: Item may contain heavy scratches and cosmetic defects due to prior usage. The screen of the device is in perfect condition though, and this item has been tested thoroughly and works perfectly.